Cosmetic and Restorative Dentist Houston
If you are seeking dental care in Houston, our Downtown Dentists and skilled, friendly team members would be happy to serve you. We are dedicated to providing our patients with personalized service and a comfortable environment, because we realize that such qualities can be hard to find in today's busy world. We consider your dental health our top priority, and strive to make sure you feel comfortable and satisfied with our service. Please read below to learn more about our excellent team as well as our insurance information. If you would like to schedule a consultation with a cosmetic and restorative dentist in the Downtown Houston area, please feel free to contact us today.
Our Dentists
Kenneth W. Pagel, D.D.S.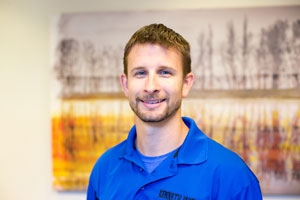 Dr. Pagel has been practicing all aspects of general dentistry since 2012 when he graduated from the University of Texas School of Dentistry at Houston. Prior to dental school, Dr. Pagel graduated Summa Cum Laude from Texas State University with a bachelor's degree in Biology.
Dr. Pagel is an active member of the American Dental Association, Texas Dental Association, Greater Houston Dental Society, and the Academy of General Dentistry. Currently, he is working towards becoming a fellow in the Academy of General Dentistry, a distinction only 7% of general dentists have. Dr. Pagel is committed to providing patients with up-to-date, quality dental care.
In his spare time, Dr. Pagel enjoys spending time with family and friends, most notably his wife, Ashley and their dog, Daisy. He also has a passion for the outdoors, especially hunting. Dr. Pagel looks forward to continuing to provide dental services to the downtown Houston area.
Lillian Carmina Lyons, D.D.S., M.S.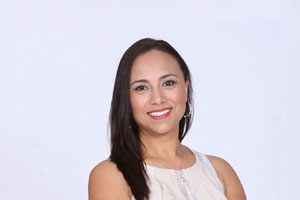 Dr. Lyons was born in Mexico City. She received her Dental degree in 1993 and a specialist certificate in Endodontics and Periodontics from the National University Autonomous of Mexico (UNAM) in 1997. In 2005 she obtained a Specialty Certificate in Periodontics and also a Master's of Science degree from the University of Texas at Houston Dental Branch.
She taught Periodontics at the University of Texas at Houston Dental Branch for the department of Periodontics. She is a member of several renowned dental and periodontal organizations and has been a board member of The Hispanic Dental Association and Houston Hispanic Dental Association. Currently, she is the President of The Greater Houston Society of Periodontists. Her private practice includes all the aspects of dental implantology, oral medicine and periodontics. Some of her achievements include being re-certified by the American Board of Periodontology, being published in the Journal of Periodontics and being a grant recipient from the American Board of Forensic Odontology for her research in forensics in relationship to dental implants. Dr. Lyons joined our office in 2009 and focuses on the improvement of the periodontal health of our patients by providing conservative non-surgical and surgical periodontal therapy. Periodontal treatment includes crown lengthening, reduction of periodontal pockets, plastic surgery of the gums, bone regeneration and bone engineering techniques, sinus elevation and augmentation of the jaw bone in preparation for the placement of dental implants.
Betty S. Albers, D.D.S.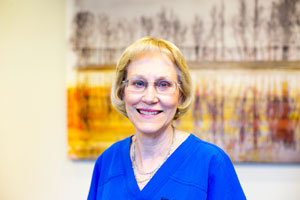 Dr. Betty S. Albers graduated from University of Texas Dental Branch at Houston in 1979 and has been in private practice in the Houston area since completing her schooling. She continues her commitment to dental excellence as a member of the Houston District Dental Society, the Texas Dental Association, and the American Dental Society. Dr. Albers and her husband have one child, Garrett. Dr. Albers enjoys seeing her patients at our conveniently located offices.
Payment & Financing Options
Dentistry can be expensive. We offer payment plans and Care Credit to help alleviate the financial strain. Care Credit is a financing service designed to make it easier to receive the necessary dental treatment in a timely manner.
With over 23,000 different insurance plans covering over 180 million Americans today, it is important that YOU read your policy and booklet carefully to maximize your individual benefits. Your policy is a contract between you and your insurance company to improve your dental health.
FACT #1.
Dental insurance is NOT meant to be a PAY-ALL, it is only meant to be an aid.
FACT #2.
Many plans tell their insured that they'll be covered "up to 80 or 100 percent." Some plans pay more – some less. The amount your plan pays is determined by how much your employer invested in the dental plan.
FACT #3.
It has been the experience of many dentists that some insurance companies tell their customers that "fees are above the usual and customary fees" rather than saying to them "insurance benefits are low." Remember you get back only what your employer puts in less the profits of the insurance company.
FACT #4.
Depending on the level of insurance your employer purchased, some dental services may not be covered by your insurance carrier.
Even with dental insurance, YOU are still responsible for the entire cost of our professional services. Most dental insurance plans have policy limitations in dental treatment and payment for treatment. Your insurance policy may not cover all dental services and may only pay a portion of the total cost of your dental treatment. We will assist you in determining this. After your first visit we accept assignment of benefits paid by your insurance company. If however, 60 days after submitting a claim your insurance company has not responded, you become responsible for any unpaid balance. Financial arrangements are available to assist YOU in the payment of your bill.
We recognize that your utilization of dental insurance can contribute to your dental health. We are happy to assist you to the best of our ability with your dental insurance.
Cosmetic and Restorative Dentists
If you are seeking a qualified, skilled cosmetic and restorative dentist in the Houston area, the Downtown Dentists can help. Please feel free to contact our downtown Houston dental practice today to schedule a consultation.